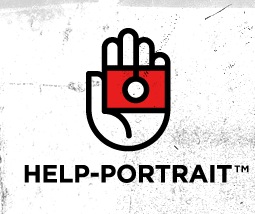 Founded by celebrity photographer Jeremy Cowart, Help-Portrait is a community of photographers, coming together across the world, to use their photography skills to give back to their local community.
The initiative started last December in the US and is now getting important momentum all around the world. Just check out their website for yourself at www.help-portrait.com.
The idea? Finding people in need and taking their portrait. It is about GIVING the pictures to people in the local community and giving them hope and self-esteem.