We were tasked to film the product shot ending scene of the TV commercial. The elaborate camera movement we suggested to transition in situ from one background to another could be only achieved via motion control techniques.
Fuimos encargado de filmar la escena final de la toma del producto del comercial de televisión. El elaborado movimiento de cámara que sugerimos para la transición in situ de un fondo a otro solo podía lograrse mediante técnicas de "motion control" (control de movimiento).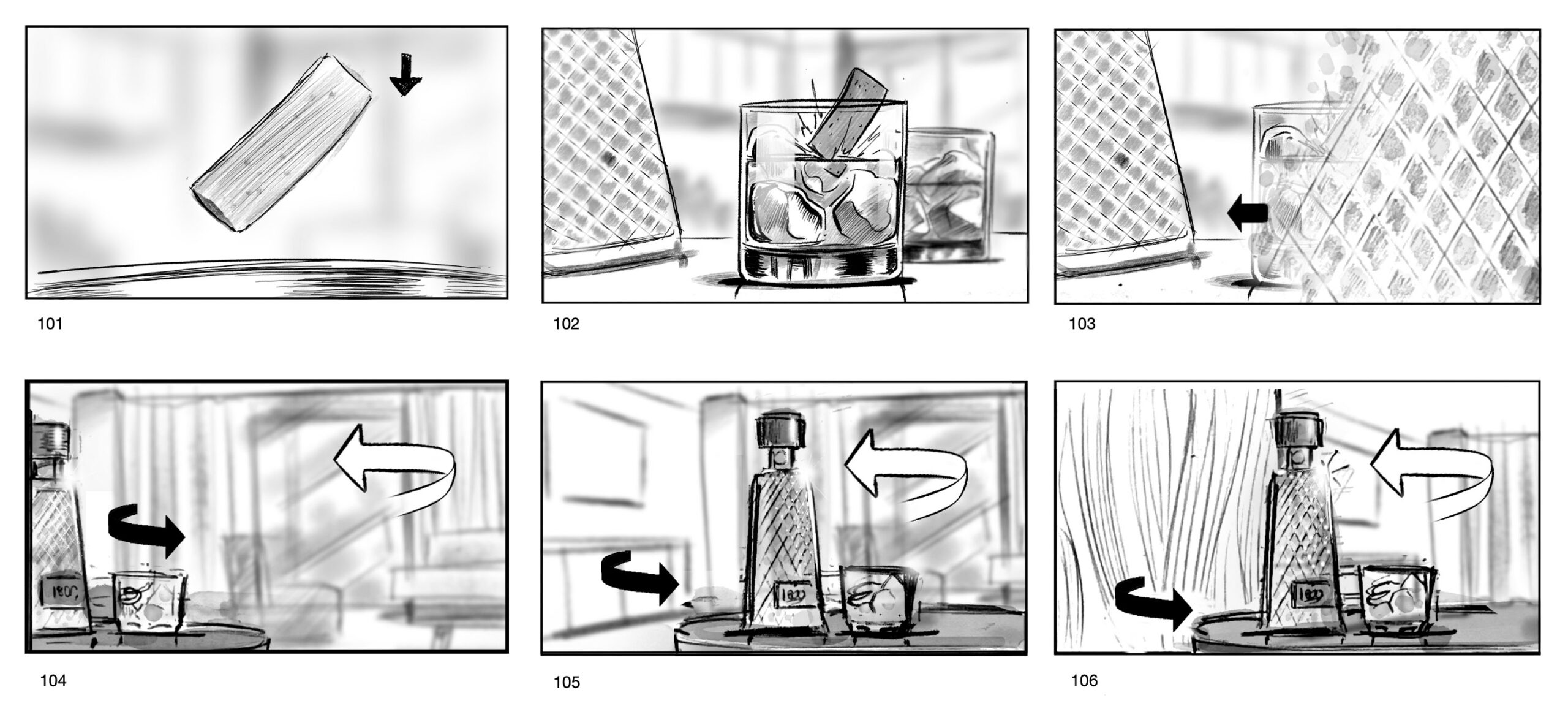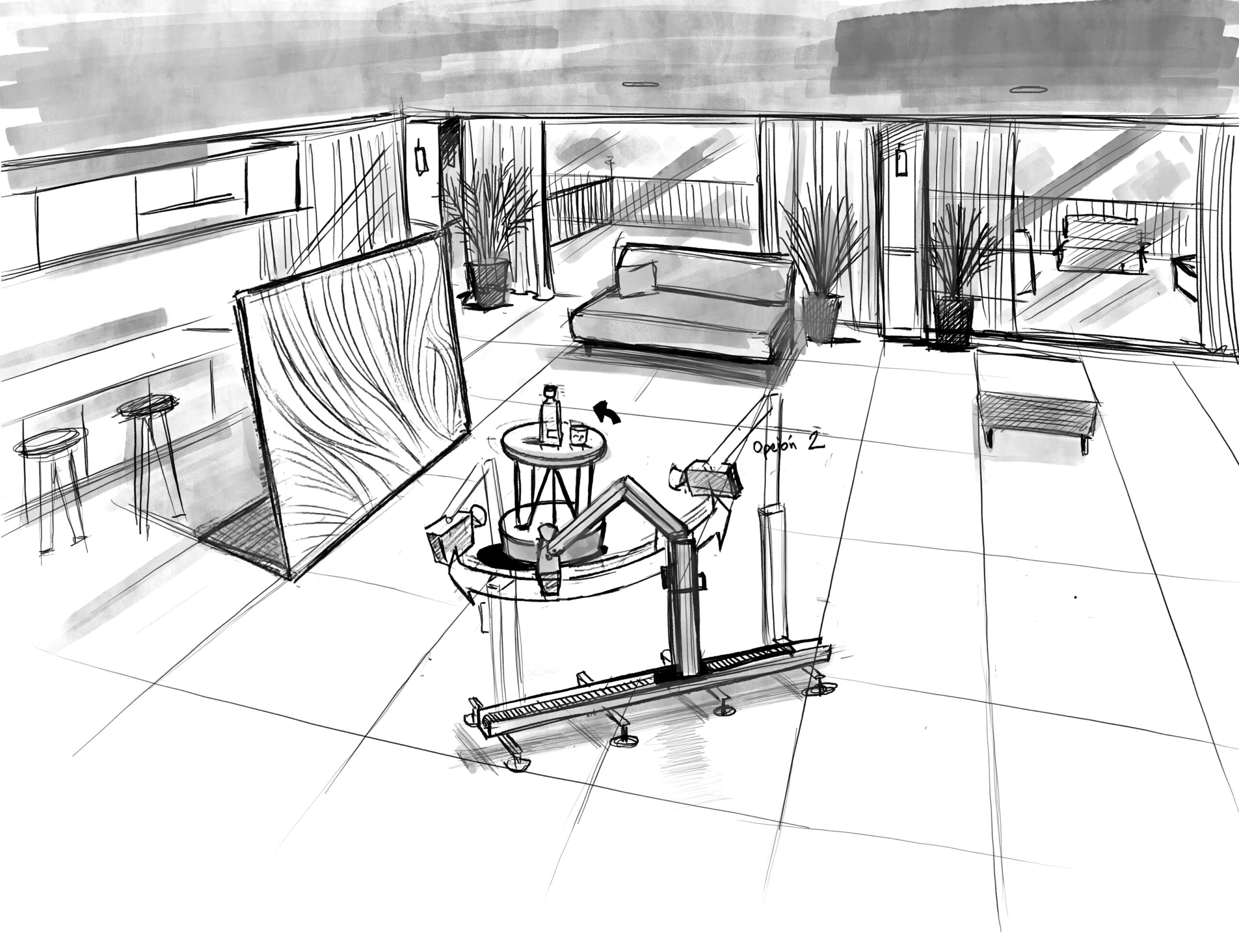 Pre-planing was essential. In cooperation with our studio, Simplemente in Mexico and Motorized Precision in the US developed a new turntable specifically for our project and directly connected to the MoCo (motion control) software of the MIA motion control robot. We calculated everything beforehand, taking into consideration the type of camera (Alexa Mini LF), the type of lenses (Zeiss Supreme Prime 50mm). The field of view of the camera movement was so wide that only minimal space remained to position illumination.
La planificación previa era esencial. En cooperación con nuestro estudio, Simplemente en México y Motorized Precision en los EE. UU. desarrollaron una nueva plataforma giratoria específicamente para nuestro proyecto y directamente conectada al software MoCo (control de movimiento) del robot de "motion control" MIA. Calculamos todo de antemano, teniendo en cuenta el tipo de cámara (Alexa Mini LF), el tipo de lentes (Zeiss Supreme Prime 50mm). El campo de visión del movimiento de la cámara era tan amplio que solo quedaba un espacio mínimo para colocar la iluminación.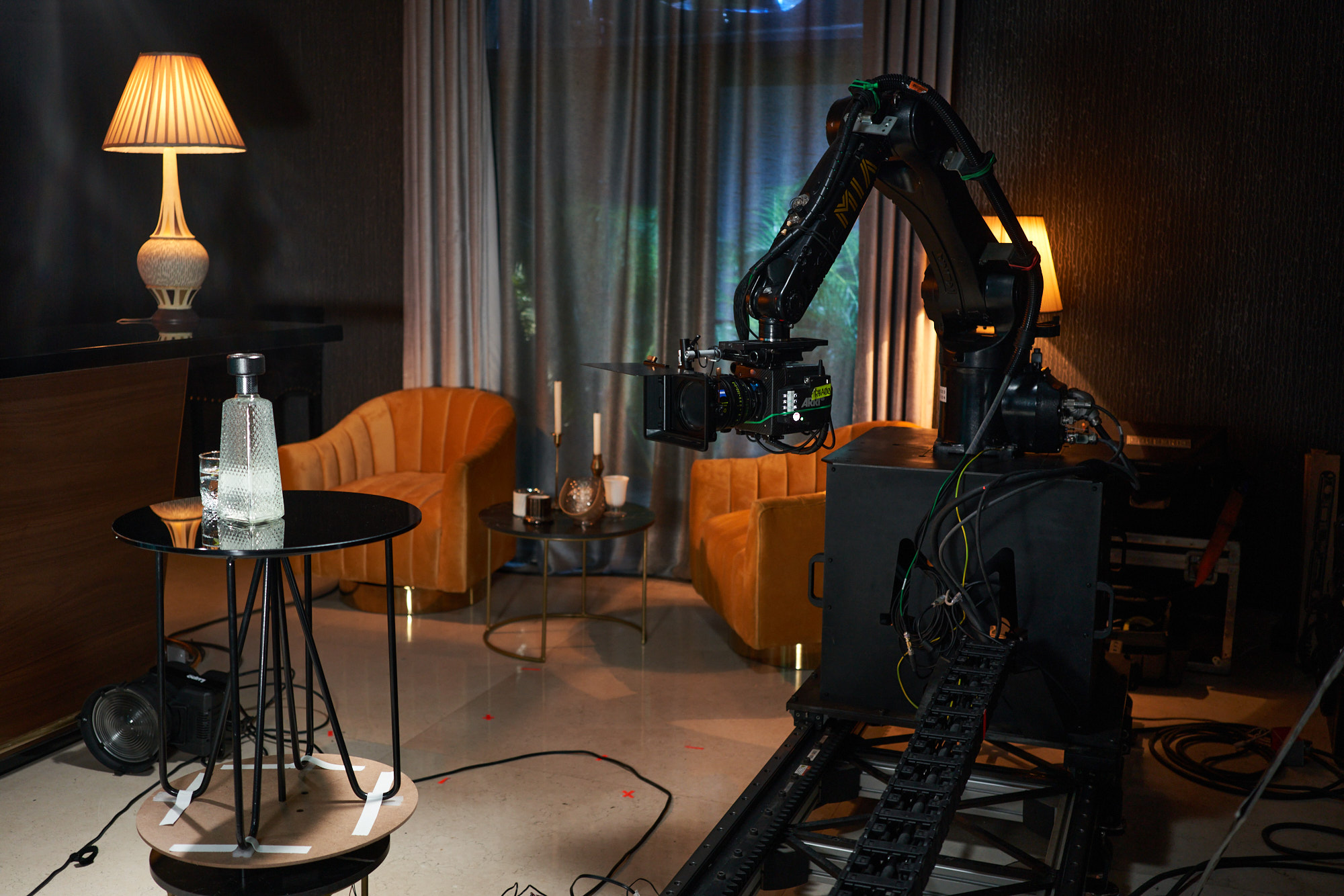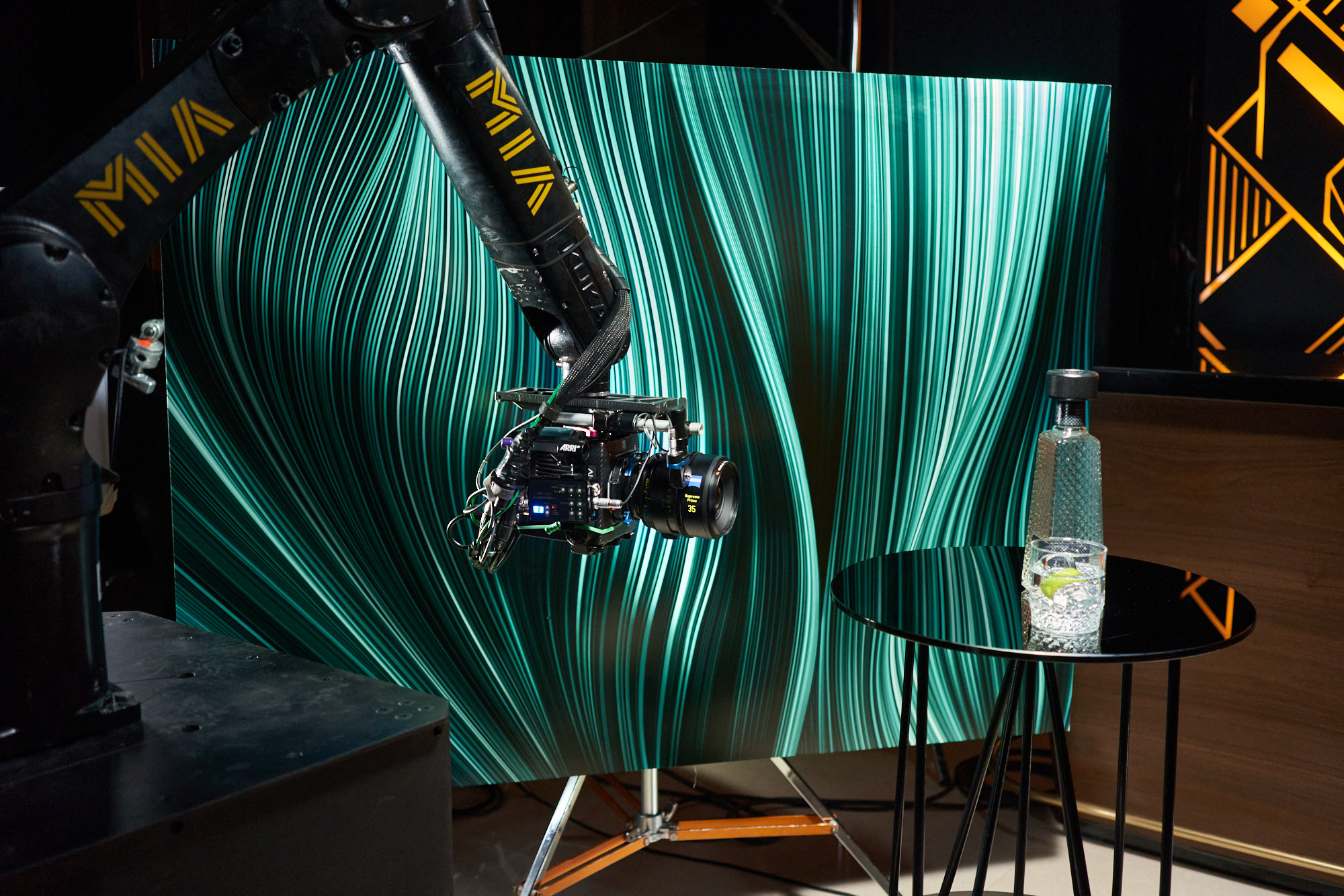 We ran multiple passes to illuminate perfectly each part of the frame, and later composed and color corrected them in-house into a single seamless video.
Ejecutamos varias pasadas para iluminar perfectamente cada parte del cuadro, y luego las compusimos y corregimos el color internamente.