High-quality color grading and compositing are now done directly in the studio.
La corrección de color y la composición de alta calidad ahora se realizan directamente en el estudio.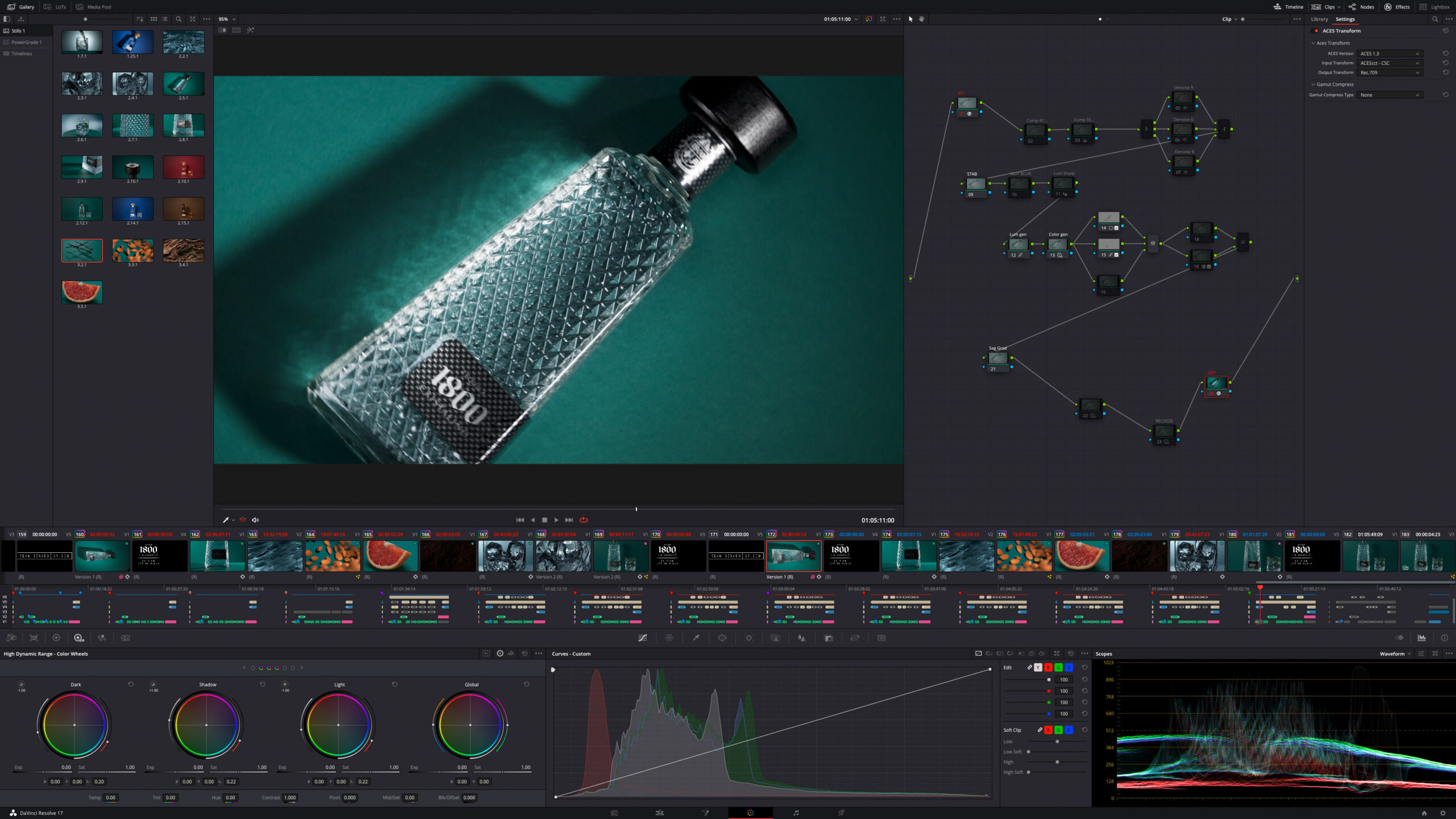 Migrating to video, one of Jean Bérard's primary interest was to translate the same visual language and aesthetic from photo to video. To achieve this, taking complete control over the technical aspect of filmmaking was a necessary step from capture to post-production.
Here, high quality is a priority. Having the DP/director directly in control of color correction and post-production allows to optimize the whole video production process in a new way and opens new creative possibilities.
Al migrar al video, uno de los principales intereses de Jean Bérard fue traducir el mismo lenguaje visual y la misma estética de la foto al video. Para lograr esto, tomar el control total sobre el aspecto técnico de la filmación fue un paso necesario desde la captura hasta la postproducción.
Aquí, la alta calidad es una prioridad. Tener el DP/director directamente en control de la corrección de color y la postproducción permitió optimizar todo el proceso de producción de video de una manera nueva y abre nuevas posibilidades creativas.